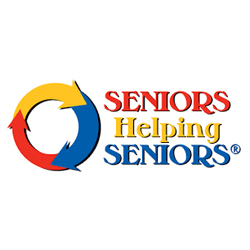 Seniors Helping Seniors - Waukesha, WI
In-home Senior Care Giver
Sussex, WI
Now Offering $400 Signing On Bonuses for In-Home Senior Caregivers and Companions!
Bonus eligible after initial employment period.
Seniors Helping Seniors® is actively looking for compassionate and caring adults open to working in a Senior's personal home providing basic care and companionship!
It is up to you the number of hours you work per week and the type of hours you are scheduled for.
We have Senior clients across Waukesha County and surrounding area. Let us know the area you want to work in and we will match you accordingly!
We are respectful of your retirement and part-time work lifestyle and desire to control what and where and when you work. We are extremely flexible with your scheduling, and it is okay to let us know what you want.
No certifications required. However minimum experience supporting and caring for people whether it was family or work environment is preferred. If you are a qualified Home Health Aid, CNA, or Caregiver "in training" that is a plus and will be reflected in compensation! Seniors Helping Seniors® offers caregiver specialty certification training to staff that are interested in pursuing personal development.
Pay rate
$11 /hr to $14 /hr commensurate with experience.
Scheduling
The below time schedules have immediate placement needs, we have additional schedule options as well just let us know what you are looking for!
You have the option to schedule as Full Time or Part Time. And with a set schedule, you will have regular Seniors you work with. Whether you want to work 4 hours a week or 40 hours, we are here to support your retired life by giving you an opportunity to help other seniors while earning income and maintaining your lifestyle and hobbies.
Days
Evenings
Early Mornings
Weekends
Seniors Helping Seniors® match retired, active seniors with seniors who need help in order to remain living independently. We take this process seriously and want to make sure you and the person you care for will have some mutual ground such as former professions, hobbies, or upbringing to maximize social engagement so that the time spent together while you work is enjoyable! We care about and value our Caregiver Team and want to make sure you are happy, feel respected, and know we are here to support you.
Whether it's companionship, shopping, cooking a meal, light housekeeping, or helping with personal care, there are many ways you can help.
We provide the below types of services and are looking to hire people comfortable with either or both:
• Homemaker / companion that provides 'hands-off' support with services like companionship, meal preparation, medication reminders, transportation, light housekeeping, organizing projects, etc.
• "Hands-on" assistance with showering / bathing, dressing, hygiene, eating, mobility, etc.
Qualifications
• We are looking for mature individuals who consistently demonstrate patience, empathy, reliability, professionalism, and are personable.
• Having a car and a valid driver's license is required.
• Ability and willingness to work harmoniously with staff, clients, and client's family members.
• Ability to sit, stand, bend, lift, and move intermittently during working hours.
Want to change the life of a senior? Apply to become a Caregiver today!
We are an Equal Opportunity Employer.
dvqwxro9yinr
296197033